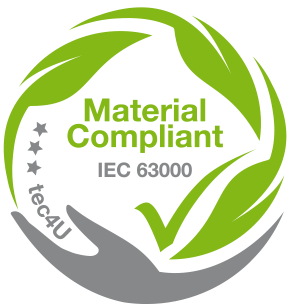 Consultancy – Material Compliance
Material compliance (MC) concerns the observance of requirements and regulations of relevance for the environment and under international law, of religiously motivated requirements and company specifications restricting or even prohibiting the use of various substances and/or materials.
In brief: Compliance with product-related substance prohibitions and regulations
Hazardous substance management concerns the handling of hazardous materials at the workplace, making it a sub-area of occupational health and safety. The objective resides in reducing the risks for employees at their workplace and impact of the production on the environment.
As a sub-area of the overarching sustainability, material compliance is aimed at reducing the risks that products may harbour for people and the environment.
If you have questions regarding material compliance please contact:
Stefan Nieser