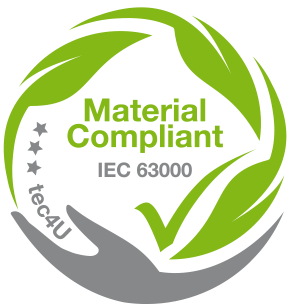 Steps towards material compliance
Are you looking for the optimal method for successfully communicating material data?
Material compliance (MC) concerns the observance of requirements and regulations of relevance for the environment and under international law, as well as company specifications restricting or even prohibiting the use of various substances and/or materials.
tec4U-Solutions has developed a 6-step plan to help product manufacturers and importers ensure compliance with material requirements in an efficient and sustainable manner. The first stage of the 6-step plan envisages carrying out a status analysis in order to develop an action plan. The action plan will focus on further, company-specific steps and will identify the resources required. Depending on the results, the material compliance requirements will be incorporated into existing corporate processes and, if necessary, implemented in the IT structure required for communicating material data. All of the steps will be accompanied by constant supplier communication and/or supplier development. The goal is to continually improve data quantity and data quality.
6 steps to material compliance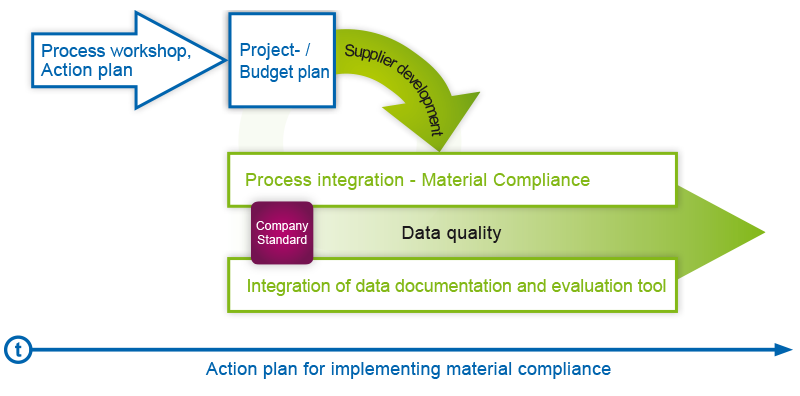 The route to material compliance involves six steps
In addition to this work, tec4U also offers chemical analyses, training courses and workshops.
If you have questions regarding material compliance please contact:
Stefan Nieser