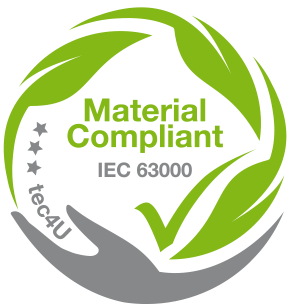 Material Compliance process consulting
Manufacturers need to comply with laws and customer requirements in terms of the production materials and substances they use. If they don't, they may be confronted with liability risks as well as loss of image and market shares.
tec4U-Solutions advises and supports manufacturers and their suppliers, as well as the trade, in all matters relating to the design of products that are compliant with the requirements placed on them. Particular emphasis is placed on the implementation of laws governing the use of materials and regulations relating to the development, manufacturing and purchasing of products.
Process design is another speciality of tec4U-Solutions. Here the aim is to implement operationally-successful processes with the goal of reducing costs and improving the quality of the product. Furthermore tec4U provides material compliance applicability and risk analyses as well as reliable hazardous management implementing and material data communication support.

If you have questions regarding material compliance please contact:
Stefan Nieser