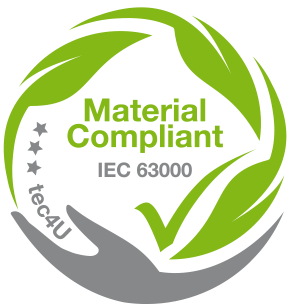 Perhaps you have too many suppliers for screening every single one's conformity with the specifications, or perhaps some of your suppliers fail to respond, a residue of missing information is sure to remain. This is where our risk assessment comes in. This appraisal determines the extent of the risk of a regulated and/or banned substance being contained in an individual article. If the risk is correspondingly high, the actual conformance with the specifications is determined by chemical analysis.
tec4U-Solutions has developed a risk assessment system that determines article-specific risks for various sets of rules. The data basis for this is drawn from various factors such as:
standardized statistical methods,
tec4U Solutions' wealth of experience accumulated over many years, and
the broad knowledge base of a great number of Material Compliance Manager in a great number of different industries.
This risk assessment system is an integral part of the DataCross software. It will be tailored to the individual requirements of your company in the course of consultancy projects, and can also be used independently from DataCross afterwards.
If you have questions please contact:
Christian Berres